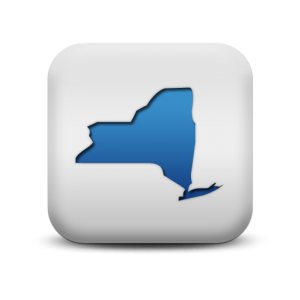 Current registered nurses looking to pursue a Master of Science in Nursing should consider the top BSN to MSN programs in New York. A BSN to MSN degree program enables nurses with a bachelor's degree in nursing to obtain a master's degree in nursing while receiving credit for their undergraduate major in nursing. The requirements typically include completion of a bachelor's degree from an accredited nursing school, either on-campus or online, at least two years of clinical nursing experience and a current registered nursing license after passing the NCLEX examination.
Details about the Top BSN to MSN Programs in New York
Examples of some of the best New York BSN to MSN Programs include Columbia University, Keuka College, and Pace University. Columbia University offers a master's degree with various specialties, including acute care nurse practitioner, family nurse practitioner, adult nurse practitioner, neonatal nurse practitioner, pediatric nurse practitioner, women's health nurse practitioner, mental health practitioner, nurse midwifery, and nurse anesthesia. Students are also able to choose a subspecialty. The 37-credit hour graduate nursing program at Keuka University enables students to attend classes one evening a week and the program takes 18 months to complete. Pace University offers a family nurse practitioner MSN program that requires 42 credits. In addition to the campus-based top BSN to MSN Programs in New York, there are also online New York BSN to MSN Programs, such as the University at Buffalo and the College of Mount Saint Vincent.
Financial Aid and Scholarships For The Top BSN to MSN Programs in New York
The state of New York offers financial aid programs to assist students with paying the cost of tuition and other related educational expenses. The state-funded programs include the Tuition Assistance Program, NYS Educational Opportunity Program, and NYS Aid for Part Time Study. An example of a state-funded program intended for individuals pursing graduate study, such as New York BSN to MSN Programs, is the Veterans Tuition Award. Additionally, students attending BSN to MSN Programs in New York have access to various scholarships like the Execu|Search Group Master's of Science in Nursing Scholarship and the Edna A. Lauterbach Scholarship Fund. Other scholarship opportunities are available for those completing one of the top BSN to MSN programs in New York  online.